A SUPPORTED LIFE is a life that is rich in qualities a person most desires, and one which shows how connected we all are to each other.

A life which:
grows from a person's own choices, desires and dreams;
is not controlled by what kind of services are currently available;
goes beyond just meeting a person's basic needs, to reaching a rich quality of life;
includes all areas of a person's life;
is always changing throughout a person's life;
is the kind of life we all want and is not unique to people who happen to have disabilities.
---
SAVE THE DATES: OCTOBER 9 - 11, 2013
INCLUSION CELEBRATION
AND
27TH ANNUAL SUPPORTED LIFE CONFERENCE
SUPPORTED LIFE 2013
Lions Gate Hotel, Sacramento, CA
Empowering All People with Developmental Disabilities to be Fully Included in the Community
Presented by Supported Life Institute & Area Board 3
Inclusion Celebration Flyer -- Nominations now being accepted!
Supported Life 2013 Save the Date Flyer
---

Announcing!
Communication & Assistive Technology Training Expo
Friday November 8th, 2013
Lions Gate Hotel, Sacramento
One-day conference designed for speech therapists (earn CEUs!), families, educators, support agencies, and people who use communication devices.

Registration Materials will be available Summer 2013
---
Thanks to the 380 who participated!!!
To give your thoughts on what it meant to you,
please join us on Facebook at https://www.facebook.com/SupportedLife
The 18th Annual
Statewide Self-Advocacy Conference
"No Limits -- No Boundaries"
Friday and Saturday
May 3 - 4, 2013
McClellan Conference Center
Sacramento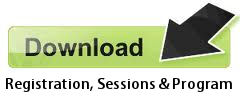 Regional Center Vendor Codes:
Conference Registration: Vendor # : P63905
Hotel (Sacramento Lions Gate Hotel): ZA4298
---

New Content from Supported Life 2012!
View a 1-Hour Session from 2012 Conference: "To Conserve or Not to Conserve"
http://www.youtube.com/watch?v=qUskbE6kDS0


26th Annual
Supported Life 2012 Conference
Renewing Our Commitment:
Professionalism...Optimism...Community
Empowering All People with Developmental Disabilities to be Fully Included in the Community
and
Inclusion Celebration

October 3 - 5, 2012
Lions Gate Hotel
Sacramento
Vendorizations - Regional Centers:
*NEW: Lions Gate Hotel: Vendor # ZA4298
(* Supported Life Institute Confc Reg Fee remains # P63905)
Presented By
Supported Life Institute and Area Board 3
40 Sessions in 10 Major Topic Areas:

Augmentative & Alternative Communication
Employment
Family Supports
Grassroots Advocacy
Living Arrangements
Organizational Development
Personal Power & Rights
Schools
Transition
Transportation


Featured Keynote Speakers:

Joe Donofrio, Arcadia, California
Ryan Duncanwood, Redding, California

Joseph Macbeth, Albany, New York
Stacey Thacker, Fresno, California

Brochure/Registrations Form

Sessions

Online Registration

Exhibitors
Thank you to the hundreds of attendees
- 2/3 professionals and 1/3 people with disabilities and families -
who made this conference such a success!
Please join us in 2013.
---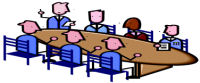 Are you interested in being a Facilitator
who assists a member of Alta Regional Center's
Board of Directors?

People who use Alta Regional Center services are joining advisory committees and boards of directors to share their views. Alta's Board of Directors assures its members who have disabilities have the assistance they need by providing a support person or "facilitator."
Members select facilitators who assist them with carrying out their duties on the Board and Committees.
The Supported Life Institute is available to help with the selection, payment and training of facilitators.
To learn more about being a facilitator, contact Supported Life Institute (916) 567-1301
---