A SUPPORTED LIFE is a life that is rich in qualities a person most desires, and one which shows how connected we all are to each other.

A life which:
grows from a person's own choices, desires and dreams;
is not controlled by what kind of services are currently available;
goes beyond just meeting a person's basic needs, to reaching a rich quality of life;
includes all areas of a person's life;
is always changing throughout a person's life;
is the kind of life we all want and is not unique to people who happen to have disabilities.
---
WE'VE MOVED!
Our new address is
1010 Hurley Way #180
Sacramento, CA 95825
(Just across the street from our old offices, at the southeast corner of Hurley Way and Ethan Way.
The entrance to the parking lot is off of Ethan Way.)

---
Professionals in the Developmental Disability Field (2/3 of audience),
as well as People with Disabilities and Family members (1/3 of attendees)
all come to train, learn, and share at the Annual October
Supported Life Conference
Our 29th Annual will be held on Thurs. and Fri. October 8th - 9th, 2015

"Ready or Not -- Change is Coming!"

Save-The Date
NOTE: Session RFP deadline is coming up Thursday, May 21 -- Please submit in your proposals!
---
THANKS to the hundreds of attendees at our
20th Annual Statewide Self-Advocacy Conference
"Celebrate Self-Advocacy"
May 1 - 2, 2015
New Location!! Crowne Plaza Hotel, Sacramento
"Celebrate Self-Advocacy" Registration Forms are Ready Now
It's time to Register for the Conference and for the Hotel.

See Conference Details for the Program and other details.

Sign up soon for this 20th Annual Self-Advocacy Training, Conference, Resource Fair, and "Celebration"

Download and Print out Forms and Info to send in with payment.

Note Regional Center Vendor Code is P63905 for the Conference
Hotel Vendor Code is ZA4775
(contact us at 916-567-1974 x200 if you have any questions)
Conference Details Forms and Info

---
Announcing the 28th annual Supported Life Conference!
Supported Life 2014:
Proactive... Productive... Progressive
Empowering All People with Developmental Disabilities to be Fully Included in the Community
OCTOBER 9 - 10, 2014
Lions Gate Hotel, Sacramento, CA
and Inclusion Celebration Wednesday evening Oct. 8th
Presented by Supported Life Institute & Area Board 3
40 Sessions
Covering 10 Topic Areas

Communication/ACC
Relationships
Community Culture Change
Personal Power & Rights
Employment
Politics & Legislation
Health & Wellness
Schools
Living/Community
Transition/Family Supports

KEYNOTE SPEAKERS

Stuart Haskin
GET SAFE™

Bonnie Mintun
Educator, AAC & Family Specialist

Laura Nagle
Arizona TASH, Phoenix AZ

Will Sanford
Futures Explored, Inc.




Exhibitors

Brochure & (Mail-In) Registration Form

Sessions
Conference Session Video!
---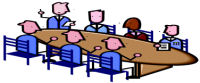 Are you interested in being a Facilitator
who assists a member of Alta Regional Center's
Board of Directors?

People who use Alta Regional Center services are joining advisory committees and boards of directors to share their views. Alta's Board of Directors assures its members who have disabilities have the assistance they need by providing a support person or "facilitator."
Members select facilitators who assist them with carrying out their duties on the Board and Committees.
The Supported Life Institute is available to help with the selection, payment and training of facilitators.
To learn more about being a facilitator, contact Supported Life Institute (916) 567-1301
---